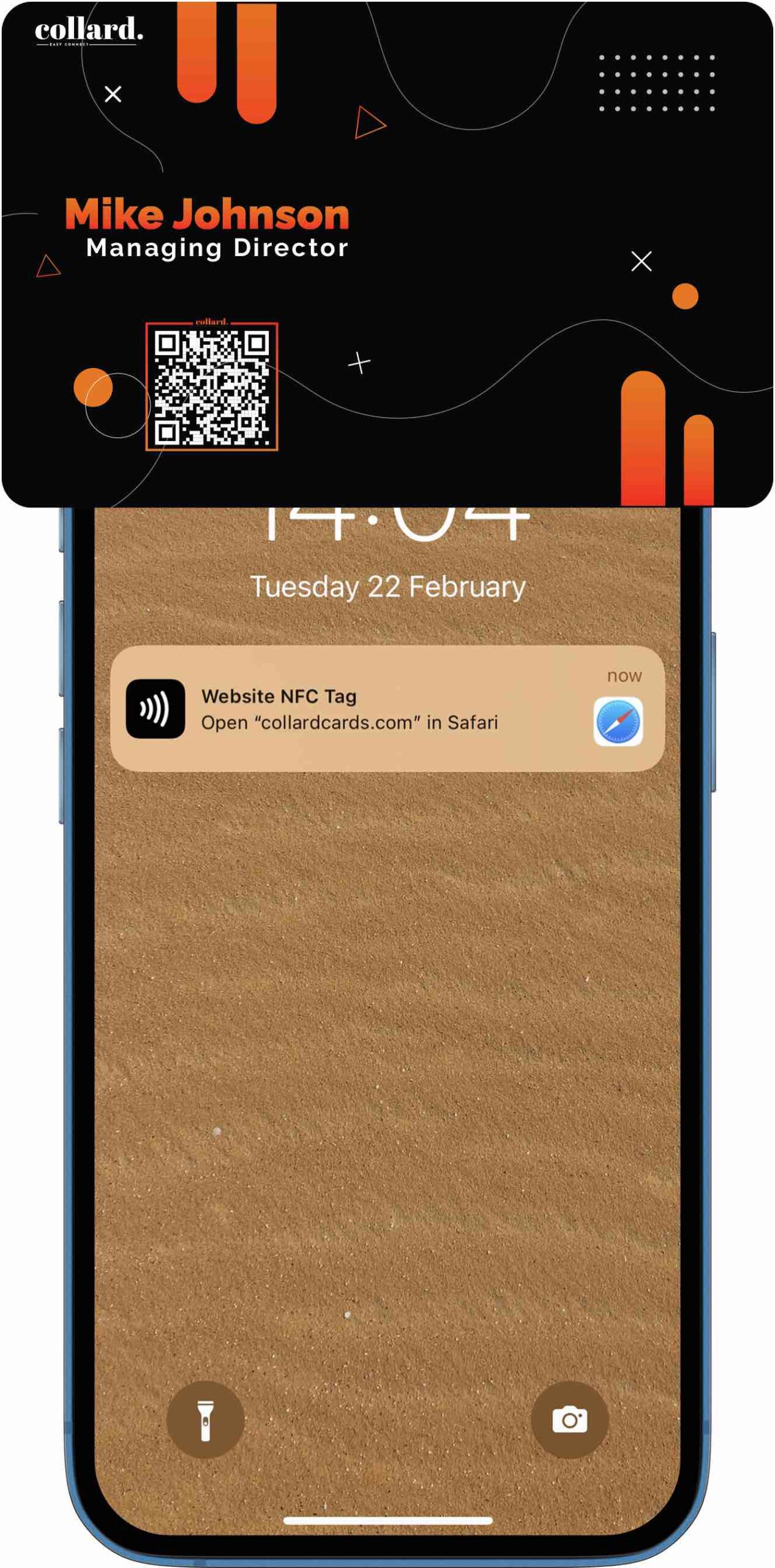 iPhones – tap the front or back of the phone near the earpiece receiver.
Androids – tap the back of the phone- either above or below the camera.
Or simply scan the QR Code if the device does not support NFC.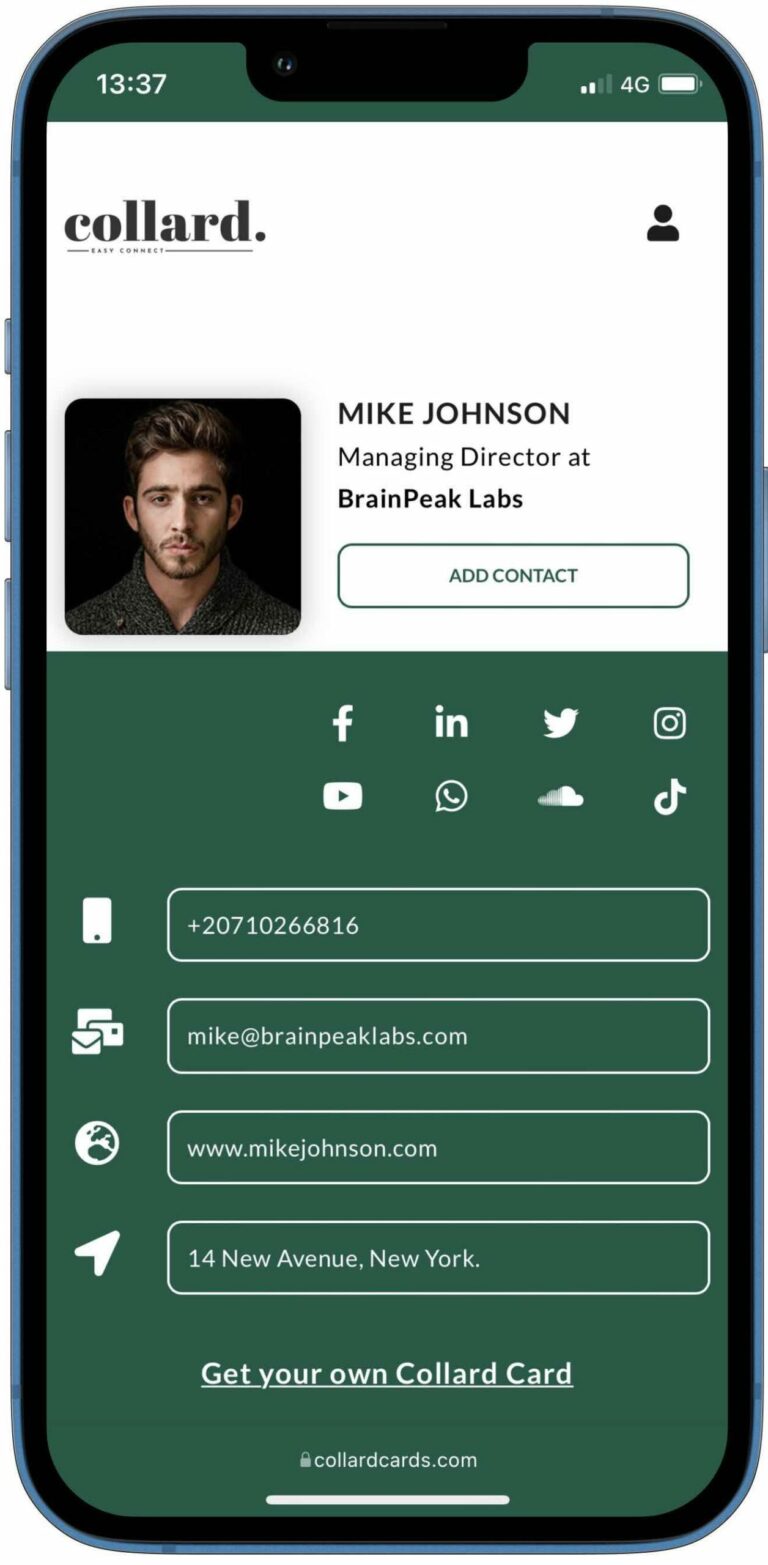 Open the link that shows up to view the Collard profile.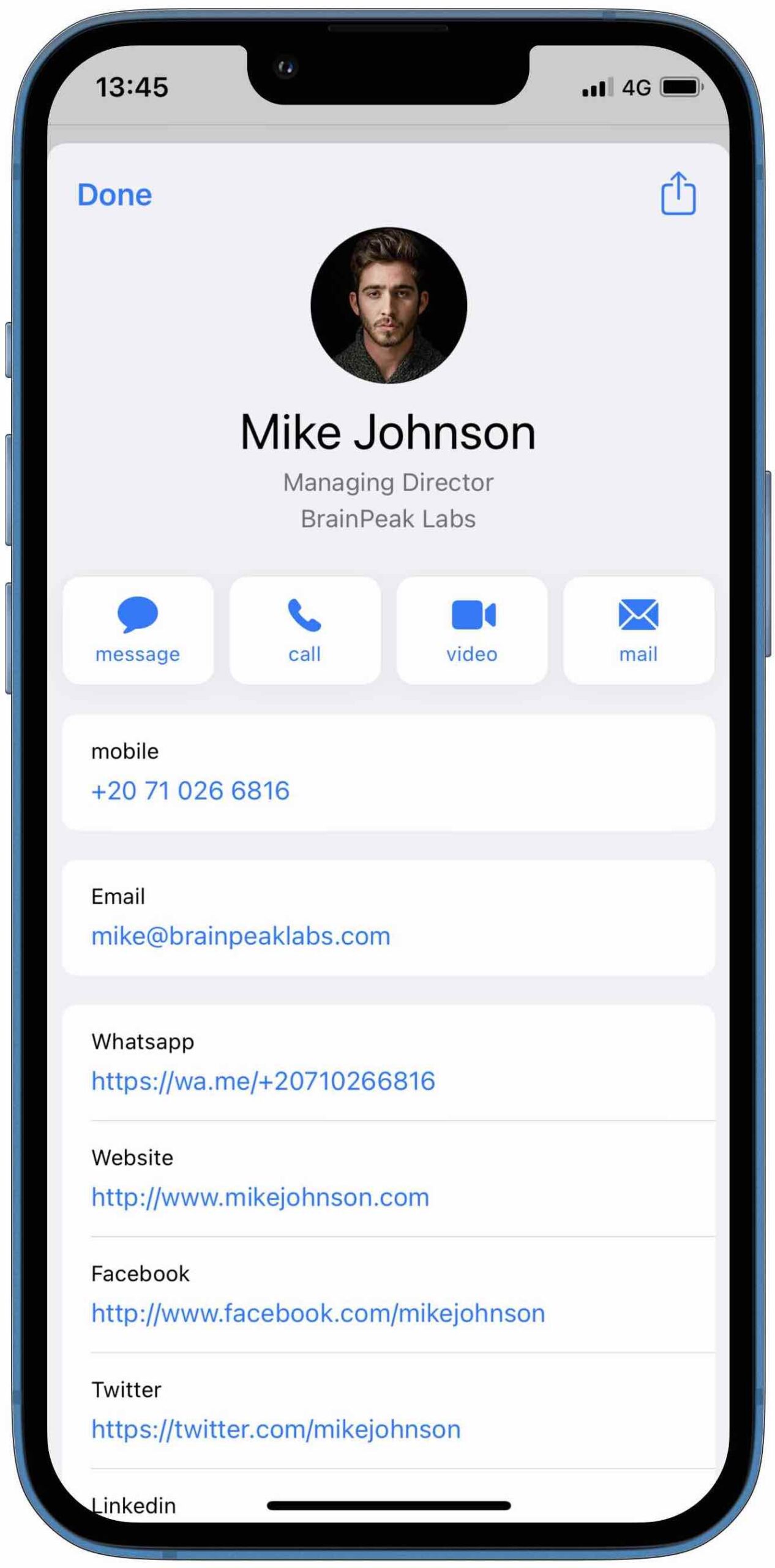 View, download and save the contact info directly onto your phone.